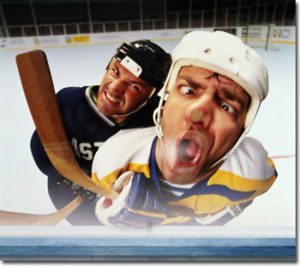 The ICE Arena host adult hockey leagues for players 18+ in age.  If you're not 18+ you need to have a waiver signed by your guardian or you will not be able to play in the leagues. All leagues are non-checking, Co-ed and are available at all different skill levels:
A/B League – Advanced
C League – Novice
30 + League – 30 and over, all skill levels
Please use the links below to sign up for any of the adult hockey leagues at the ICE Arena.
Registration: https://isabella-county-events-arena.sportngin.com/register/form/118520392
We do not offer refunds for our leagues, unless approved by the league commissioner.
YOU MUST HAVE USA HOCKEY REGISTRATION IN ORDER TO BE ALLOWED ON THE ICE.
Feel free to email the league commissioner with any questions regarding payment and league rules. Brittany: bknopp@mpicearena.org
Check the calendar for more information regarding dates and times.